Why consider becoming a U.S. Corporation?
 Why becoming a U.S. corporation could be beneficial to your company: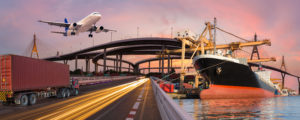 You export directly to the United States without the obligation of a middleman.  In most cases, this requires a minimal capital investment, often less than $1,500.00.
You no longer have to provide U.S. Customs with the EIN #'s of all your clients since you will import under your own Importer of Record number.
Your relationships with your U.S. customers are facilitated in terms of credit, payments and returns.
In terms of credit, as a U.S. entity you are entitled to all the rights under U.S. law. Your venue, in case of a legal problem, will be in the United States. Because the transaction is taking place in the U.S., in the event of a dispute, you cannot impose on a customer to come to a court of law in your country.
A physical presence in the country in which you are doing business shows your commitment to the U.S. market.
Your clients can call an office in the United States for a re-order or any questions or problems that might arise. You are operating on your customer's timetable.
As a legal U.S. entity, you can hire your own employees. Also, you can apply for Working Visa's for qualified employees on your staff to come to the United States and help develop your business.
In addition to these main reasons, there will also be budgetary and tax reasons to consider in becoming a U.S. Corporation. These will need to be reviewed by your own financial consultants.
Palma Settimi Inc. can help you form a U.S. Corporation, working with you to choose the name of your U.S. company, elect a President, Secretary, Treasurer and/or Director and help in the decision to be a Sole Proprietorship, a Corporation or a Limited Liability Corporation.
We have 20 years experience with helping European companies operate in the United States and we can be of help to you too!
Read how International companies are using Palma Settimi Inc. to bring their brand to the U.S.