Accounts Receivable / Collections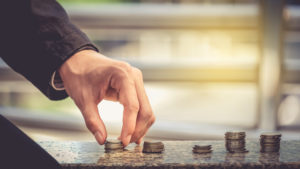 For over 28 years, Palma Settimi Inc. has been an industry mainstay in Accounts Receivable Management. Our company provides accounts receivable support for some of the most recognizable names in the United States market today.  Our proven track record shows that our collections specialists will help you to increase your cash flow while allowing your company to operate more efficiently.
Almost all of our current clients have sought our services after they realized that their time and efforts would be better suited to increasing sales and market visibility, while allowing our office to handle the often complicated matters that can arise with the administration of managing their receivables.
Our services include:
Credit Management – Credit checks on new clients and updates or changes to existing clients. We take the guesswork out of the decision process of who to sell to by providing you with a detailed credit analysis. This will help build confidence in your current clients, while eliminating accounts that are not creditworthy.
Invoice disbursement to your stores, agents and associates – We realize the importance of having all concerned parties receive their paperwork in a timely manner and we will ensure that it is promptly and accurately distributed.
Collection calls on past due accounts – Our skilled collection professionals will make sure that all accounts with past due invoices are promptly and courteously notified. We will alert you of any problems that may be brought to our attention while making these calls and assist you in resolving them.
Daily deposits of payments received into your bank account-   Immediate access to funds as soon as they have cleared your account is very important to all of our clients—as is the security of knowing that you can control wire transfers in and out of your account. We will collect your payments at our office and send them, upon receipt and via special delivery, to the bank of your choice.
Chargeback reconciliation and follow through –   Our accounts receivable team will provide dispute resolution for any deduction that is taken from your payment and will strive to have any deduction that has not been approved reimbursed in a timely manner.
Weekly and monthly progress reports – All clients are emailed weekly reports of payments received and a month-end printout that details their open receivables.  This will help you track the progress we have made in collection and will allow you to review our records and advise of any discrepancies.